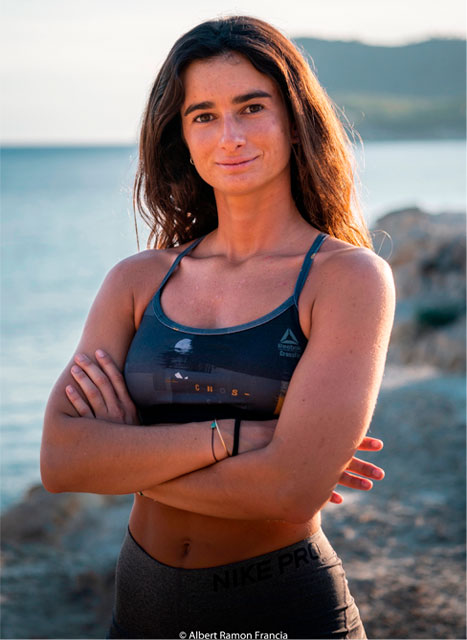 Hey everybody! I'm Paula, coach of this new project TerraSport. I am a physical exercise and well-being lover.I graduated in physical activity and sports science and I am a Crossfit level 1 trainer. I have practiced lots of modalities all my life. However, the one I enjoy the most is crossfit.

For me, sport is the best way to disconnect, it's part of my daily life and it fills me so much. For these reasons I would like to show you all of its benefits.

I believe that the perfect combo for a healthy body is to work strength, flexibility, joint mobility and of course the cardiovascular system, without forgetting many other good habits. I truly think that an individualized planning is the key to achieve your physical and mental goals.
CONTACT ME AND LEAVE YOUR LIMITS BEHIND.